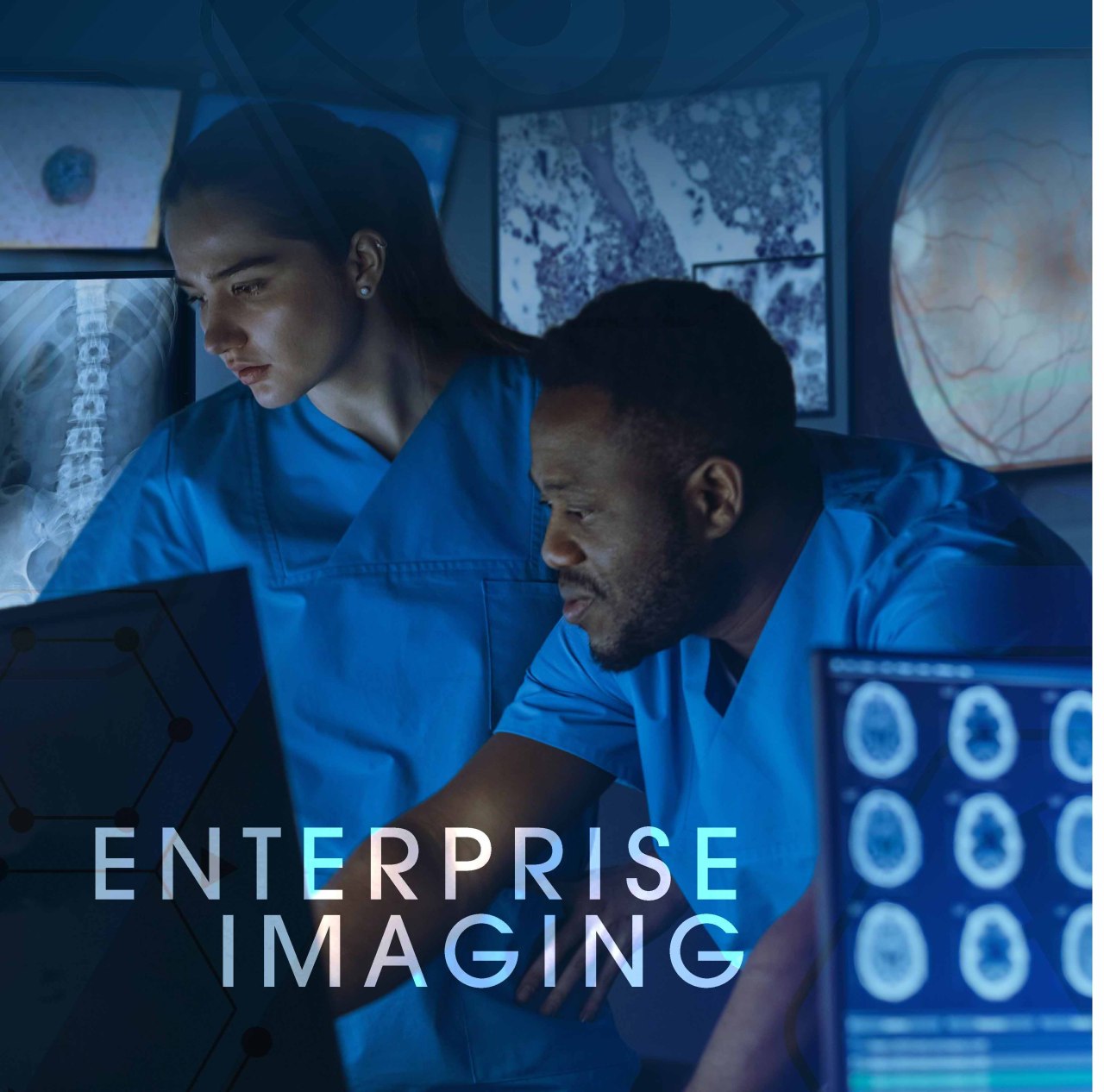 Ready to Find the core of your Enterprise Imaging Strategy?
Apollo - The core of your Enterprise Imaging Strategy
Apollo's pioneering Enterprise Imaging Solution arcc® is a multi-disciplinary medical imaging platform that supports health systems to organize and access medical imaging across numerous departments, provides efficient clinical workflows that drive effective care, and converges viewing into a single pane of glass. Integrating arcc to the electronic health record (EHR) provides clinicians a single view of the longitudinal patient record to achieve the goal of: ONE Patient, ONE click, EVERY 'ology.
Our solution enables safe, secure and & audited multi-disciplinary viewing, access, and management of all the clinical multimedia and patient data across your healthcare system. Working with your EMR and ECM, Apollo unifies the entire patient record and enables authorized user access from anywhere and on any device.
The capability to manage all clinical images with one solution
DEPLOY TECHNOLOGIES THAT EASE THE BURDEN OF CLINICIANs BY PROVIDING them WITH A HOLISTIC VIEW OF THEIR PATIENTS' HEALTH DATA ACROSS THE ENTIRE ENTERPRISE
Enterprise Image management
arccCore™ is a clinical content repository and management solution that provides a VNA, enterprise imaging management console, enterprise imaging tools, advanced security and reporting, storage management, and much more. The arccCore VNA stores all images in their native and clinically significant formats. This includes DICOM and non-DICOM or proprietary image files. EXPLORE
Shared data is more valuable than untapped siloed data. Apollo simplifies sharing data across the organization's applications and departments. Using a data-centric architecture delivers the agility and responsiveness healthcare organizations need to streamline care collaboration enhancing patient care.  EXPLORE
arccClinical™ provides every image-generating clinical department the ability to associated metadata with unstructured clinical data with custom workflows that brings many benefits of the PACS world to the unstructured clinical specialty front. The unstructured data – clinical photographs, video, notes, whole slide scanned images – isn't just stored, it's tied to the patient's health record and easily accessible across the enterprise.  EXPLORE
Orders- & Encounters-Based Clinical Workflows
Apollo's arccClinical™ is the proven enterprise solution that  enables each specialty department to acquire, access and manage unstructured data, easily within your specific clinical workflow —  while delivering the efficiencies clinicians embrace. arccClinical™ provides 45+ specialty-specific workflows so that every department throughout the enterprise can acquire, manage, and securely access all clinical content (DICOM or non-DICOM).  EXPLORE
Enterprise Clinical Viewer
Apollo's viewer, arccClinical™, provides universal access via a single viewing platform for the entire enterprise. arccClinical™ supports viewing images from various modalities side by side within a user's clinical context with full integration to the EMR. arcc's enterprise viewer enables easy cross-specialty collaboration by providing access to all images and documentation for better decision making to improve patient outcomes.   EXPLORE
Point of care image capture
Apollo's solution provides the tools for every image-generating specialty to achieve the optimal workflow for a clinician capturing images in their specific setting. It provides the ability to integrate directly to non-DICOM modality devices, auto capture, and ensure the assignment of metadata with relevance and accuracy. Apollo has extensive experience at configuring the workflow for various specialties including endoscopy, colposcopy, whole slide scanners, microscope mounted cameras, OCT scanners, retinal cameras and many more.  EXPLORE
Multi-Disciplinary Collaboration
Apollo's multi-disciplinary medical imaging platform enables cost-effective, scalable multi-disciplinary access to ALL patient images for collaboration, care planning, tumor board, etc., and viewing across the continuum of care. It provides efficient clinical workflows and enables your clinicians to be informed decision-makers. EXPLORE
Apollo's arccMobile™ is a key element to our enterprise imaging solution. With Apollo Mobile, everyone on the healthcare team can securely capture pictures, video or audio recordings via their smart phones or tablets and immediately upload and use these multimedia objects to the patient record with appropriate metadata. EXPLORE